Hirsch Counseling in Seattle offers: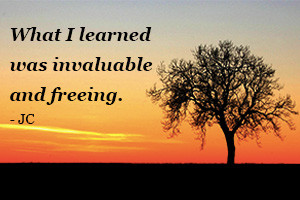 Group and Individual Cognitive-Behavioral Counseling
We offer group and/or individual counseling for sex and porn addicts. Our approach is holistic, considering each individual's life, from what they do when they get up until they go to sleep. We examine with our clients what is helpful for positive change and growth, what is neutral, and what they are doing that is clearly hurtful to themselves and others. With client's input, we create an optimal plan and clear goals.
Assessments and evaluations, for individuals and the Courts
In the course of our interviews and counseling sessions with clients we help assess whether there is a sex and/or porn addiction problem. Having a fully certified sex offender treatment provider on staff, we are able to provide evaluations and reports to the Court if a client is in a legal process where this is required.
Counseling for men and women
Both men and women suffer from sex and porn addiction. At Hirsch Counseling, we treat both genders.
Counseling for all sexual orientations
People of every sexual orientation suffer sex and porn addiction. The heart of addiction can be understood, healing can begin, and recovery can ensue no matter what a person's sexual orientation.
Counseling for couples
Couples counseling can be very helpful element to the healing process and help sustain growth and recovery.
Counseling for spouses
Partners of addicts are greatly impacted by the addicts insensitivity. We offer partners counseling, education, support and guidance.
Counseling for all faiths
Sex and porn addiction does not discriminate and impacts people of all faiths and walks of life. We are sensitive to faith-based clients and offer support, education and guidance that will complement their faith and goals.
Counseling for Professionals
Sex and porn addiction affect people from all walks of life. We are discreet and maintain strict confidentiality.
Interventions
When a sex and/or porn addict is in denial, we support and guide family members, partners, and friends in helping to confront the addict and encourage their entry into a treatment process.
Addiction & Erectile Dysfunction
Since the heart of all addiction is the same – people pursuing pleasure to avoid pain – we help clients with all addictions. To help in the healing process with their partners, we also have had success in helping clients overcome erectile dysfunction and premature ejaculation.
Sex & Porn Addiction, and Sexual Deviancy Testing
To help clients assess for themselves whether, or to what degree, they may have a sex and/or porn addiction problem, upon request we can administer testing to assess this.